Tonal has shared via their website that the price of the Tonal home gym will be increasing by $500 starting on January 31, 2023.
This will bring the price of the Tonal, which costs $3,495 today, up to $3,995. Most new owners will also purchase the $495 smart accessories bundle as well – with membership fees, and installation/delivery also costing extra.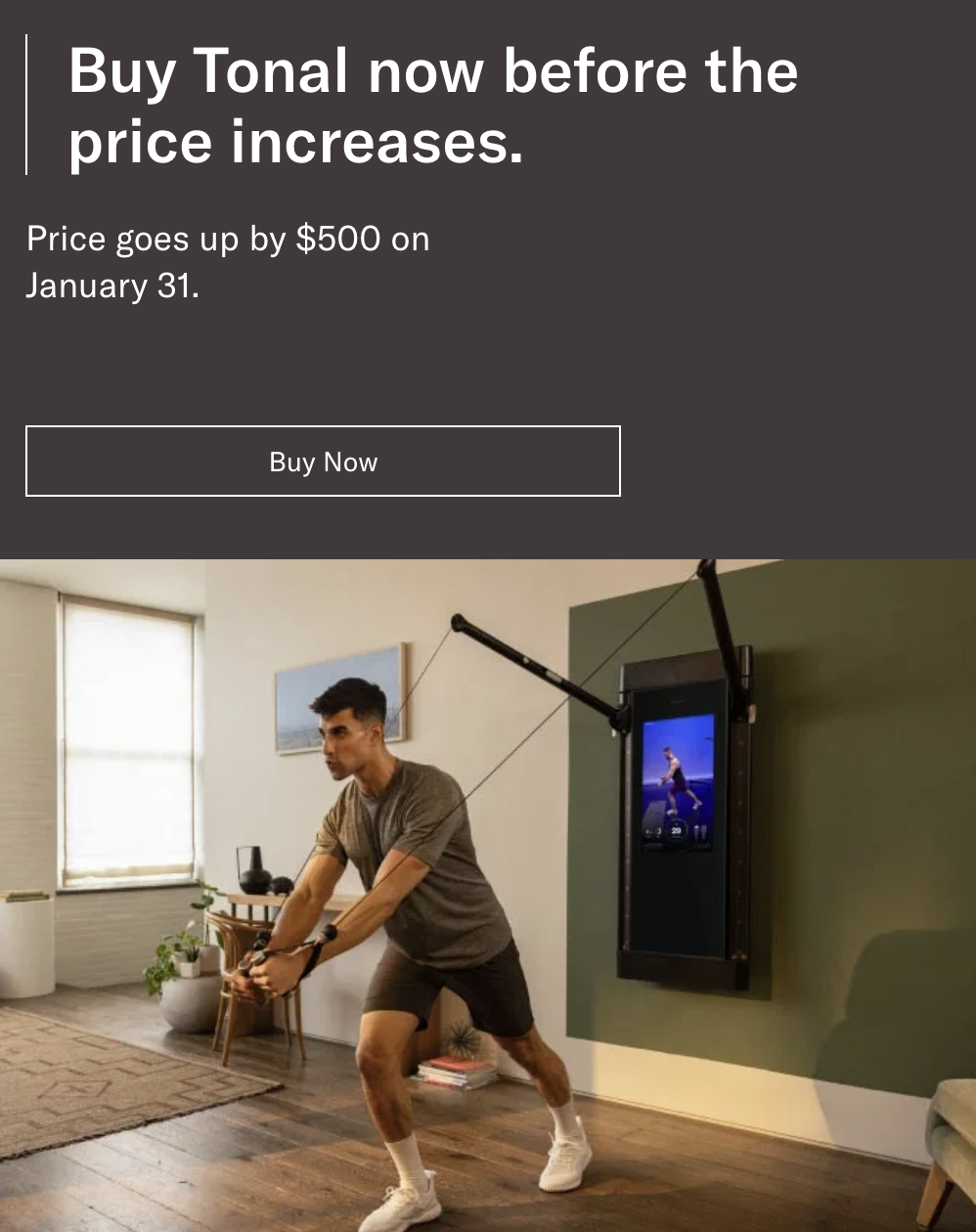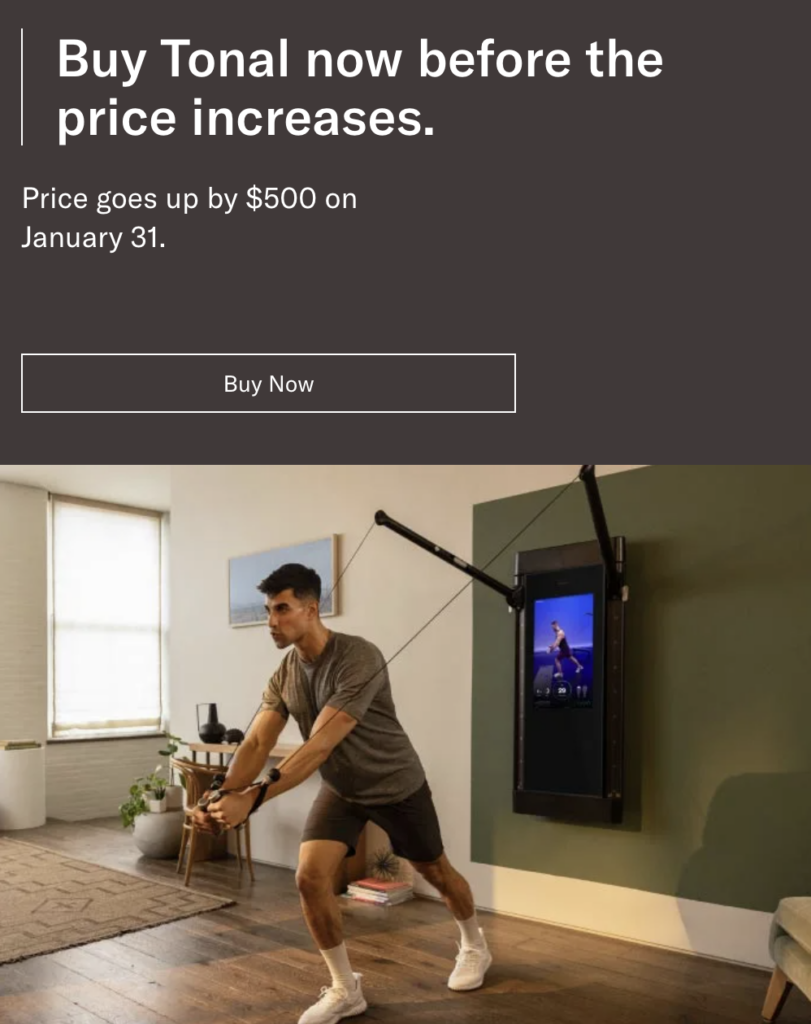 This is the second price increase for Tonal since last summer. Last June, there was another $500 price increase on the Tonal – around the same time around 35% of the staff was laid off. That means that over the last year, Tonal has increased the price of the machine by $1,000.
Some potential Tonal owners have also reported receiving emails from Tonal advertising that the price will be increasing soon. You can see a screenshot of the email below.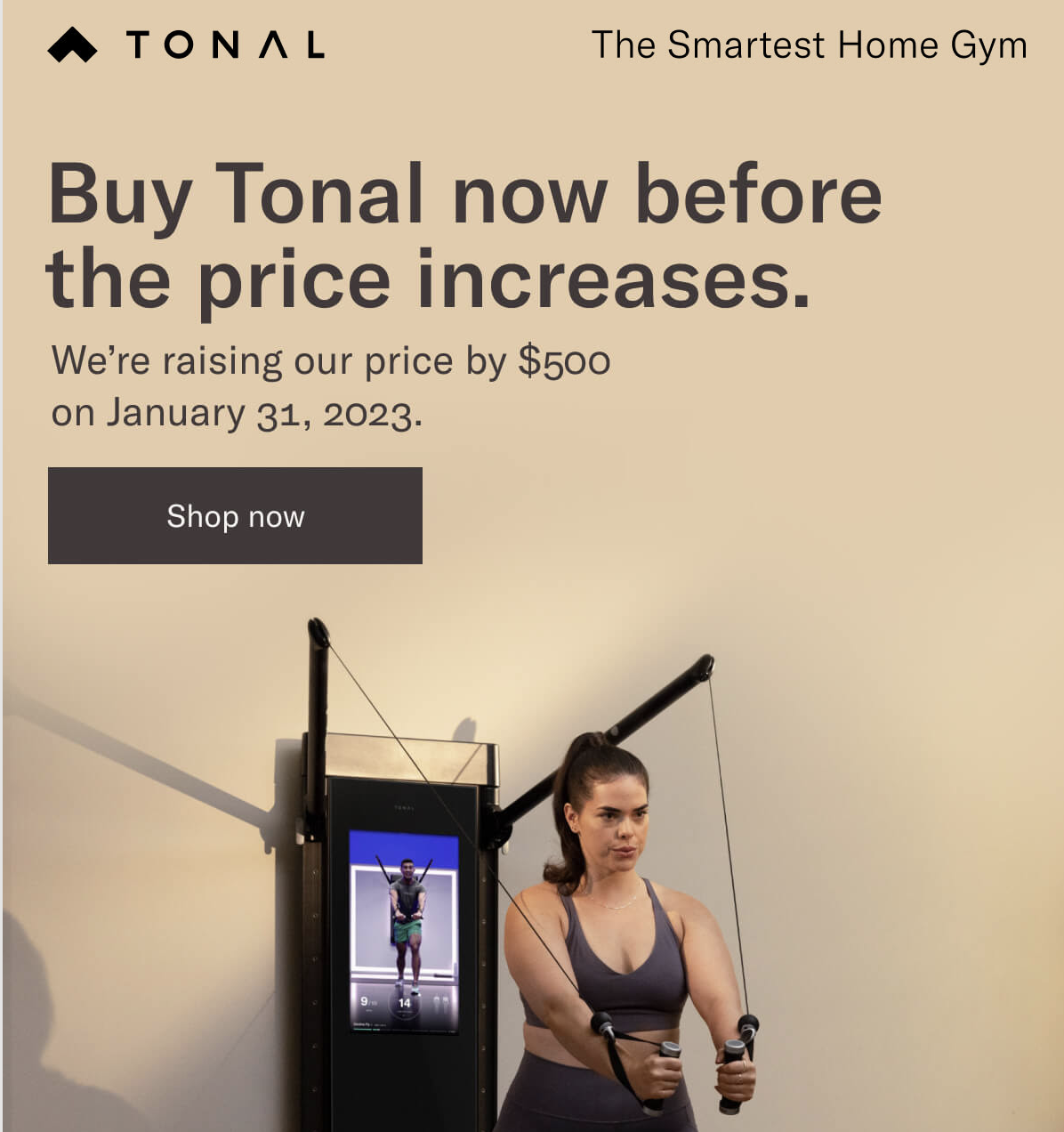 Screenshot of the Tonal email advertising the upcoming $500 price increase.
It remains to be seen how many devices Tonal will sell between now and the end of the month as people try to take advantage of the current pricing.
If you were considering purchasing a Tonal, will this speed up your purchasing decision?
---
Want to be sure to never miss any news? Sign up for our newsletter and get all the latest news sent directly to your inbox.