Hydrow will be drastically discounted this Black Friday at Best Buy. Normally available for sale at $2,199, the Hydrow will be available for purchase for $1,199 at Best Buy for their Black Friday & Cyber Monday sales.
This is the cheapest the Hydrow has ever been sold for since it wrapped up its crowd funding campaign at IndieGogo. Then, the Hydrow was available for $1,499, but included a year's worth of subscription, a roughly $468 value, bringing the initial sale price to $1,000.
Some of the current Hydrow community is understandably a bit upset about the sale. Many people who have ordered recently have reached out to Hydrow, only to be told that there is nothing that can be done since the sale is being offered by a retail store, and not Hydrow directly. In theory, if it had been Hydrow themselves offering the sale, there might have been more flexibility to retroactively credit some customers.
With that issue aside, this is a great opportunity for people who have been on the fence about Hydrow to pick up a rower for themselves. It's unlikely we'll see a discount this deep again, even for next year's Black Friday & Cyber Monday.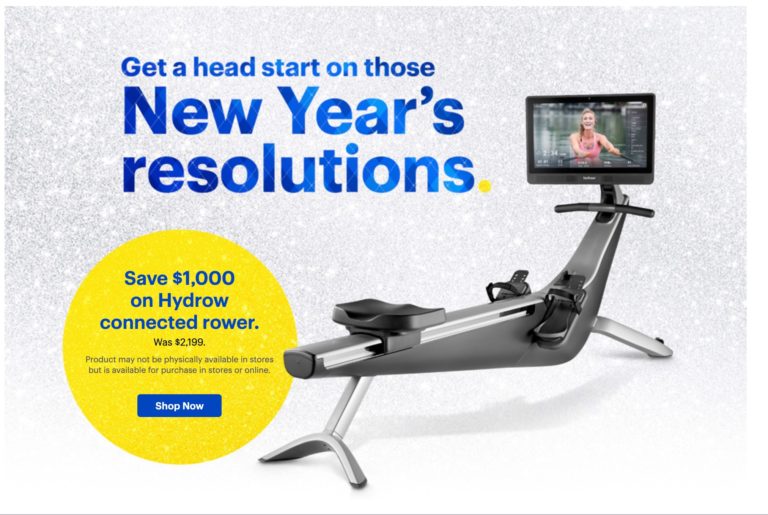 ---
Want to be sure to never miss any news? Sign up for our newsletter and get all the latest news sent directly to your inbox.