Mirror is expanding their retail footprint and opening an additional store & showroom in Los Angeles, California at the Westfield Century City shopping center. This is Mirror's second showroom, joining their first in the Flatiron District in New York City. A third store will open soon at Stanford Shopping Center in Stanford, California.
The Founder and CEO of MIRROR, Brynn Putnam, was quoted as saying:
We are excited about the expansion of the MIRROR retail fleet–our new store concept offers prospective members a highly immersive experience, combining the opportunity to privately trial MIRROR's vast array of fitness content with an innovative retail environment in which to consider a purchase. For the first time ever, prospective members can walk into a retail environment and take a live, one-on-one, personal training session with a fitness professional 10,000 miles away.
Mirror held their grand opening for the showroom this week, which included an appearance from celebrities Kate Beckinsale, Sara Foster and Erin Foster.
The Los Angeles Mirror showroom is located at 10250 Santa Monica Blvd., Suite 1665, Los Angeles, CA 90067. Hours are 10am-9pm Monday-Thursday, 10am-10pm Friday-Saturday, and 11am-18pm on Sundays. The phone number is (323) 925-1395.
Westfield Century City is now home to showrooms for both Mirror, Tonal (which opened earlier in November), and Peloton.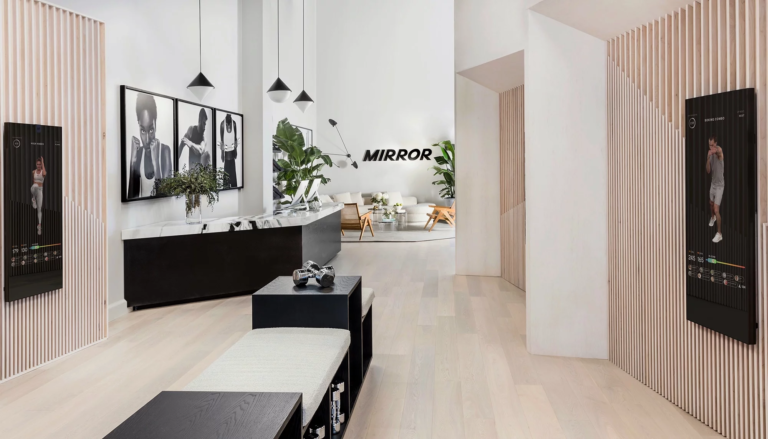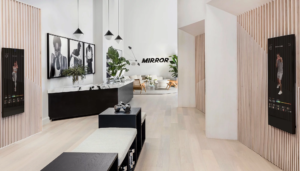 ---
Want to be sure to never miss any news? Sign up for our newsletter and get all the latest news sent directly to your inbox.