Forme Life has officially launched pre-order sales of their studio weight and workout system.
The Forme comes in two configurations – a screen-only studio, or the "Full Studio", with pulleys, handles and bars. The Screen Only configuration will cost $2,245, while the Full Studio costs $4,295. Both options require the purchase of a $39/month monthly membership for ongoing content.
The screen itself is a 43″ 4K Ultra HD touch-screen display, that also has voice control. It has three mounting options: wall-mount, floor mount, or free-standing.
The difference between the two is that the Full Studio comes with pulleys and arms for doing the workout. It includes a short bar, rope handle, ankle straps, storage cabinets, and mats. If you want a bench, or barre accessory, those must be purchased separately. Also of note, that the pulley arms support 75lbs of resistance each, giving a maximum reistance of 150 lbs.
Both configurations come with dual 12 MP cameras. This will enable motion capture that is fed to the AI system for form guidance and rep tracking.
It's price point and configuration put the Tonal as it's closest competitor. It will be interesting to see how it compares in hands-on usage once it is actually available!
You can reserve your Forme system for only $149 down today, and deliveries are expected to begin sometime in Fall of 2020.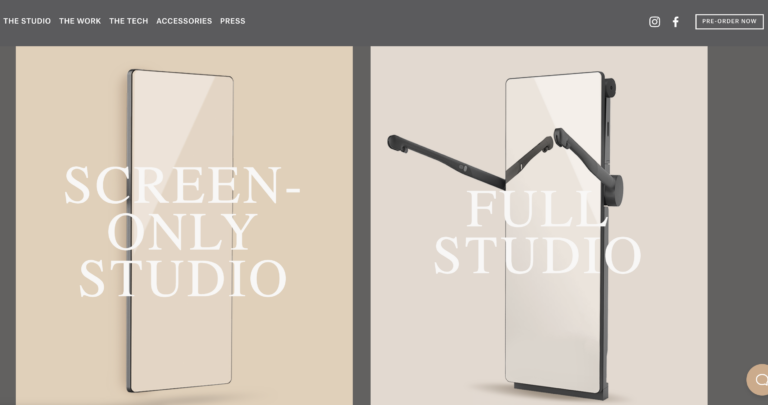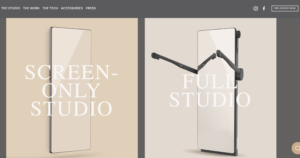 ---
Want to be sure to never miss any news? Sign up for our newsletter and get all the latest news sent directly to your inbox.