Hydrow has added a simple integration to allow you add the list of their upcoming live rows to your calendar. You will find the link and full instructions on how to do so here.
The steps are simple – click the link provided, which takes you to an embedded calendar view of their live calendar. At the top you'll see a button for "Add To Your Calendar". After picking a few options, you are presented with a screen of different calendars. Default options include Google Calendar, Apple Calendar, Outlook.com, and Office 365. You can also have the calendar texted to yourself.
After completing the steps, you should see new items on your calendar for all the upcoming live rows Hydrow has scheduled. This should be an easier way to keep track of them, vs having to check the Hydrow blog for details!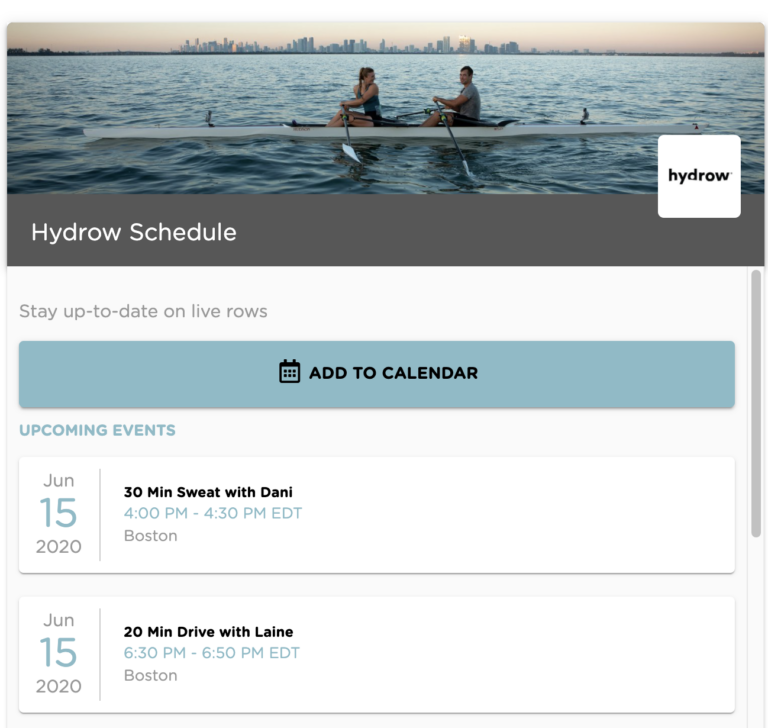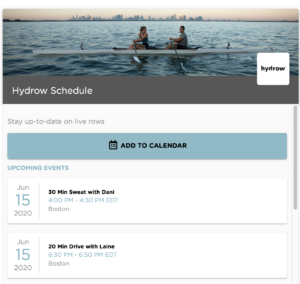 ---
Want to be sure to never miss any news? Sign up for our newsletter and get all the latest news sent directly to your inbox.