Peloton announced this morning that digital subscribers will be seeing some changes in the near future.
The Good: Peloton is extending the length of the free trial of the app from 14 days to 30 days. Additionally, the price of a digital subscription will be dropping from $19.49 to $12.99 by the end of December. Peloton initially raised the price to $19.49 from $12.99 in January 2018.
The Perhaps Not-So-Good: The new membership page state that digital subscribers will be able to have "One User Profile." As of right now, Peloton has not clarified if that means that one user will be able to stream at one time, or if each user will need their own paid account. Users have gotten varying answers from Peloton Support. Before today, subscribers were allowed to create an unlimited number of user accounts, as long as no more than 3 users were streaming workouts simultaneously. We will keep this post updated as we learn more.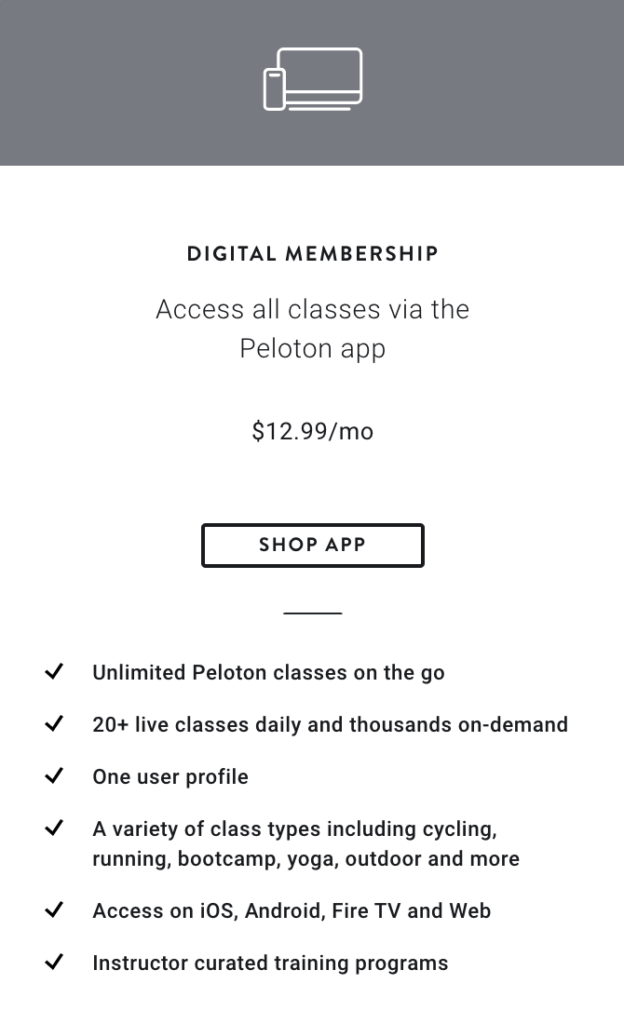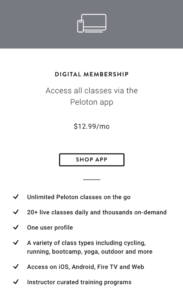 For individual users who do not share a subscription, this is great news, as the net result is a 33% price drop for them. If it is true that each user will need a paid account, those who share accounts with friends or family members will end up paying more. A subscription for a family of 2 would increase from $19.49 to $24.98.
These price changes do not affect users who own a bike or tread– those memberships will stay at $39. Bike and tread owners will also still be allowed to hold multiple user accounts under one subscription. Some users have expressed frustration that those who have not invested in equipment are getting a break on subscription rate, while those who own bikes or treads will still pay the same. These changes may actually even out the cost since bike and tread owners will still be allowed multiple accounts under one subscription.
---
Want to be sure to never miss any news? Sign up for our newsletter and get all the latest news sent directly to your inbox.