A new smart home gym product has launched today called Tempo.
Introducing Tempo from Tempo on Vimeo.
What makes Tempo different from existing products out there, for example, The Tonal?. The big differentiator for Tempo is the 3D motion sensor and embedded A.I. within the 42″ 4K monitor. Powered by Microsoft's Azure Kinect, the Tempo continually generates a 3D model of your body, and distills that down to track the motion of 25 of your joints, plus the weights. Using that, the Tempo is able to display notes and coaching cues during your workout in real time, based on your actual form.
Tempo also plans to offer the ability to take live classes with the coaches. When that mode is enabled, the coaches will have a mode where they will also see the 3D model data, and be able to offer you targeted, real feedback and suggestions based on your form. Tempo knows privacy will be a concern, so claims to not store or transfer any actual video or images, instead transferring data only as a graphical skeleton made of the 25 points generated from the 3D model.
Speaking of weights, this is another way it's different from other devices. Rather than going for a resistance based pulley system, with arms and devices attached and hidden behind the monitor, Tempo uses traditional weights, all of which come with the device and store away in the base of the Tempo. You'll find a barbell, weight plates, foam roller, heart rate monitor, and yoga mat are all included with a starter kit you get with the Tempo.
To start, Tempo will include 3 class types on the device: Strength, HIIT, and Cardio. However, one might expect that in the future they might also get into other verticals, and added classes such as Yoga or Barre.
Initial Tempo will have a team of 6 coaches available leading members through classes. The coaches include:
Bryan Fobbs
Natalia Roberts
Clarence Hairston
Melissa Boyd
Cole Charton
Trish Poulose
Tempo is available now for $1,995 with a monthly subscription of $39. Approximately one live class per day is being offered, but their library of on-demand classes should grow over time.
You can find more details and sign up to buy one at Tempo's website.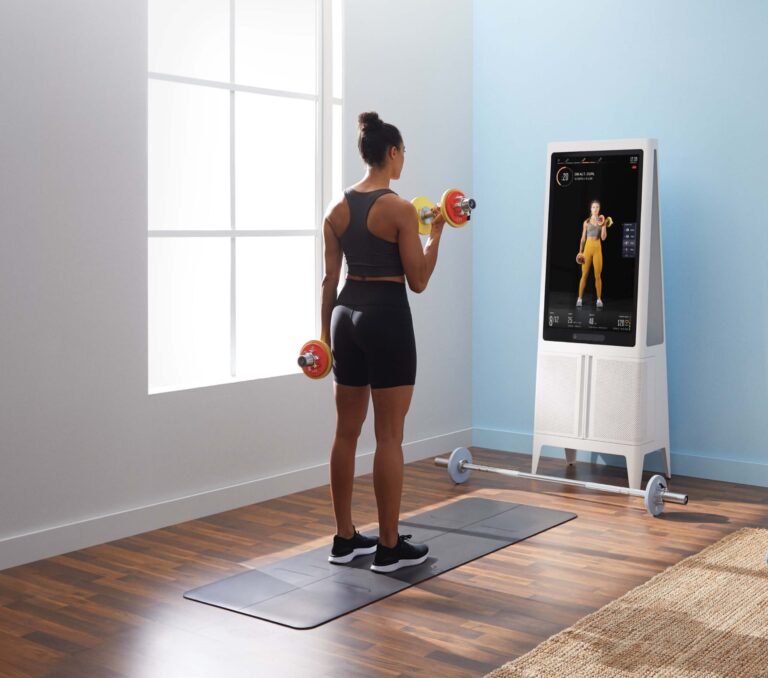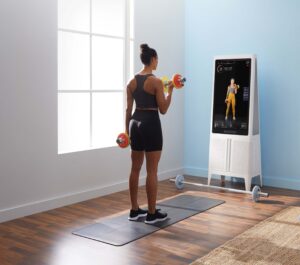 ---
Want to be sure to never miss any news? Sign up for our newsletter and get all the latest news sent directly to your inbox.