Peloton and the NMPA announced this morning that they had settled their long running lawsuit over Peloton's use of certain artists and songs in their classes.
While terms of the settlement were not revealed, the companies did announce that they have also entered into a new joint collaboration agreement. This seems to imply that some of the artists who had been previously excluded from Peloton due to being represented by labels in theNMPA will now be able to have their music appear in classes.
NMPA President & CEO David Israelite said, "We are pleased the music publishers and their songwriter partners in this case have reached a settlement with Peloton that compensates creators properly and sets forth the environment for a positive relationship going forward. Peloton is an innovative company, and we are impressed with the company's investment in technology and commitment to delivering a powerful, authentic music experience. We look forward to our ongoing collaboration to find solutions that will benefit all songwriters."

Peloton's Head of Music Paul DeGooyer said, "Music is an important part of the Peloton experience, and we are very proud to have pioneered a new revenue stream for recording artists and songwriters. We're equally proud to partner with David and the NMPA to ensure that songwriters are, and continue to be, fairly compensated. With the NMPA's input, we are confident our proprietary, state-of-the-art music system will provide an even more dynamic fitness experience for our millions of members worldwide."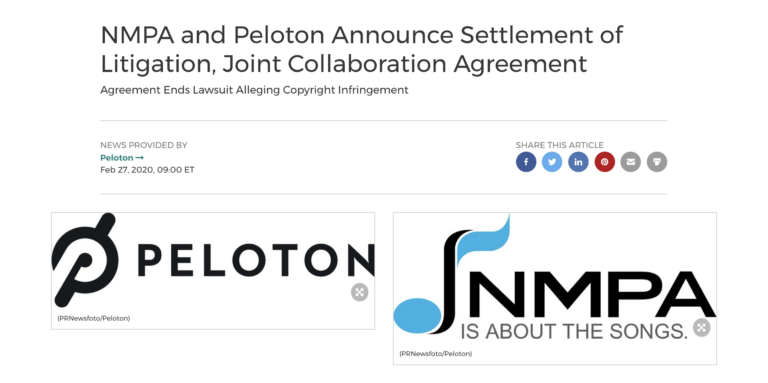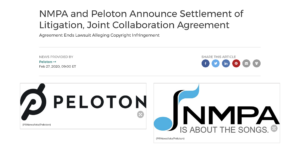 ---
Want to be sure to never miss any news? Sign up for our newsletter and get all the latest news sent directly to your inbox.