Over the weekend, many cities across the country saw communities take to the streets to protest the death of George Floyd at the hands of a Minneapolis police officer. In response, many companies have stepped forward in support of the Black Lives Matter movement and pledging renewed support to anti-racism measures.
CEO John Foley announced Sunday that Peloton would be donating $500,000 to the NAACP Legal Defense and Educational Fund in support of their racial justice initiatives. Foley also shared his personal outrage and pledged an ongoing commitment to positive change at Peloton:
As an ongoing commitment, we are creating an anti-racism plan to ensure that our organization can be the best version of itself, from the inside out. We may never be perfect, but we're going to do better every day. We commit to sharing more about our efforts as they take shape. Please know that we will move quickly and that our actions will be sustained.
But we know this is not enough. We will continue to develop meaningful ways to use our voice, platform and resources to fight injustice. We are outraged and heartbroken at the events occurring across our country. In the fight for an anti-racist world, we have a responsibility to combat hate, discrimination and unfair treatment of our fellow humans.
Foley also acknowledged that many members of the Peloton community, including staff members and instructors, are deeply affected by the violence and unfair treatment of Black men and women in America and reiterated the importance of coming together as a community to take action and fight racism.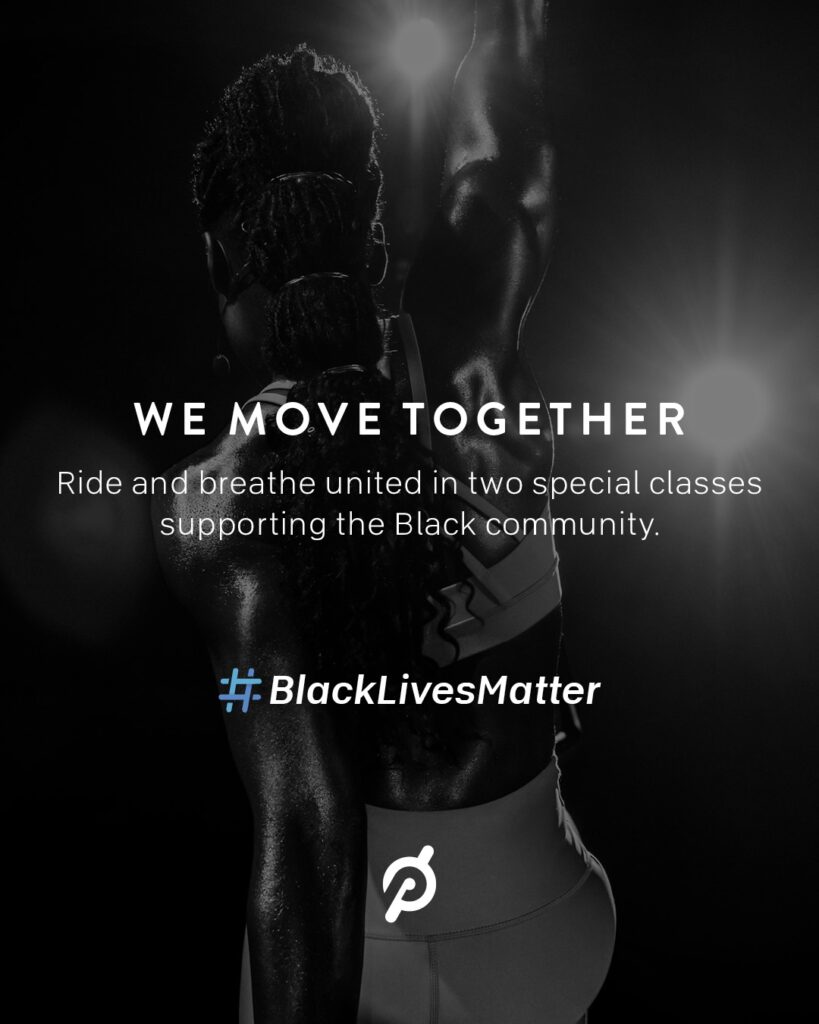 You can read the full text of Peloton CEO John Foley's email below:
Fellow Members,


At Peloton, one of our core values is "Together We Go Far". "Together We Go Far" means nothing without stating unequivocally that Black Lives Matter. This has never been clearer to me than in this moment and, like so many of you, I am outraged at the loss of life and the persistent unequal treatment of the Black community. Peloton is late to engaging directly with you on this — we have stood too quietly in the face of clear injustice.



That ends today. I want to be clear about where we stand and our next steps.



I personally care deeply about this issue and I'm prepared to do everything in my power to drive positive change. Peloton stands for inclusion, love, acceptance and support. If we do not love our neighbors, all of our neighbors, how do we love anyone?



Coming out of the last few weeks, our Black communities are hurting deeply. Members of our own Peloton community are hurting deeply. Our instructors and many of our other team members are hurting deeply. We need to stand together, help each other, love one another and, most importantly, take action.



Today, we are donating $500,000 to the NAACP Legal Defense and Educational Fund to support the important work they are doing for racial justice.



As an ongoing commitment, we are creating an anti-racism plan to ensure that our organization can be the best version of itself, from the inside out. We may never be perfect, but we're going to do better every day. We commit to sharing more about our efforts as they take shape. Please know that we will move quickly and that our actions will be sustained.



But we know this is not enough. We will continue to develop meaningful ways to use our voice, platform and resources to fight injustice. We are outraged and heartbroken at the events occurring across our country. In the fight for an anti-racist world, we have a responsibility to combat hate, discrimination and unfair treatment of our fellow humans.



In a note that I sent to the Peloton Team on Friday, I called out the following:


---


At Peloton, we have the power and responsibility to create a culture where hate and discrimination have no place. The feeling I want all of you to have when you come to work, and for all of our Members to have every time they interact with us, is inclusion. It's belonging, acceptance, and safety. This week, what's become clear to me is we must ensure this is an anti-racist organization. We should not be satisfied with ourselves unless we are intentionally and proactively changing our ways of thinking on a daily basis. We should not be satisfied with ourselves unless we are consistently tearing down the prejudices that facilitate such acts of hatred. And we should not be satisfied with ourselves until we are together dismantling the systemic structures that allow inequality to remain a fixture in our society.
In the words of the novelist and playwright, James Baldwin: "Not everything that is faced can be changed, but nothing can be changed until it is faced." We have work to do.


---


I will end by letting you know that Peloton is here for you, all of our Members. But today, we are here particularly for our Black Members. And our Black employees. And our Black communities. We acknowledge our responsibility to be part of the solution. We are committed to doing our part. And we are committed to continued action.


Together We Go Far. Now more than ever.
John Foley
Founder and CEO of Peloton
Executive Sponsor of [email protected] Employee Resource Group